It looks like Eddie Lampert isn't quite done with Sears yet. I remember when he was the genius that was going to turn around K-Mart, based solely on its real estate holdings. Then they merged with Sears and Eddie was going to change the retail landscape. After all, this is a man who negotiated his own release from gun-wielding kidnappers after 30hrs and turned Autozone into the powerhouse it is today.
Truth be told, as fun as it is to demonize Eddie for the failures at both Sears and Kmart, there was little he could do — as the Amazon juggernaut does not discriminate and destroys all in its path.
Today he announced he'd lend another $200m to the struggling retailer — which ups his loans to more than $800m over the past two years. Naturally, the debt is collateralized against somewhat lucrative real estate holdings and I'm sure Eddie will find a way to make it work for him. But, from a PR standpoint, as CEO of the company, this is an unmitigated, fucking, disaster.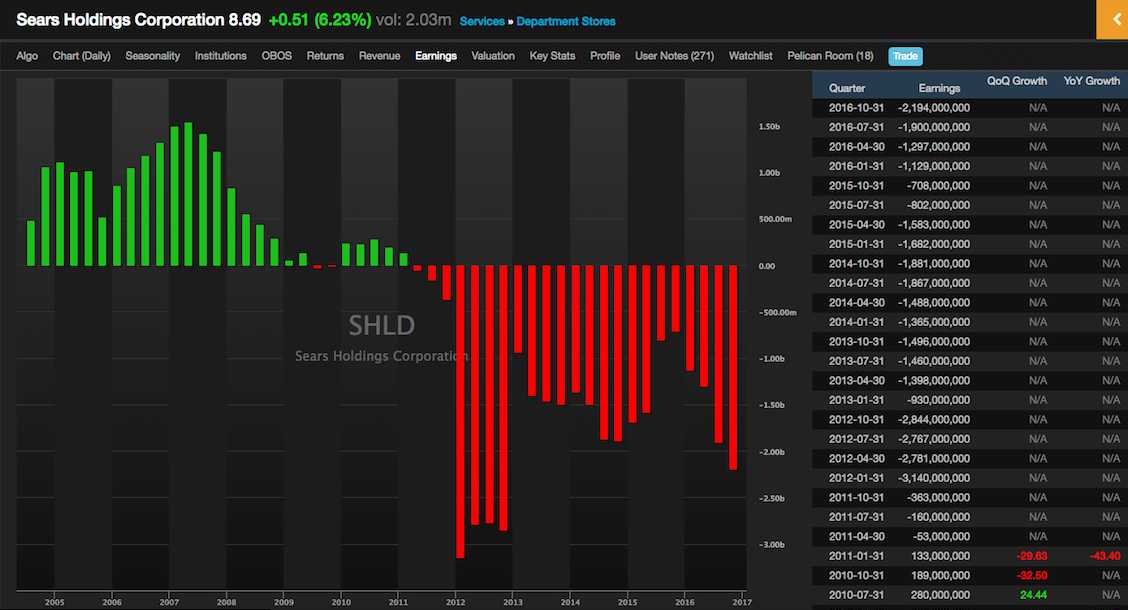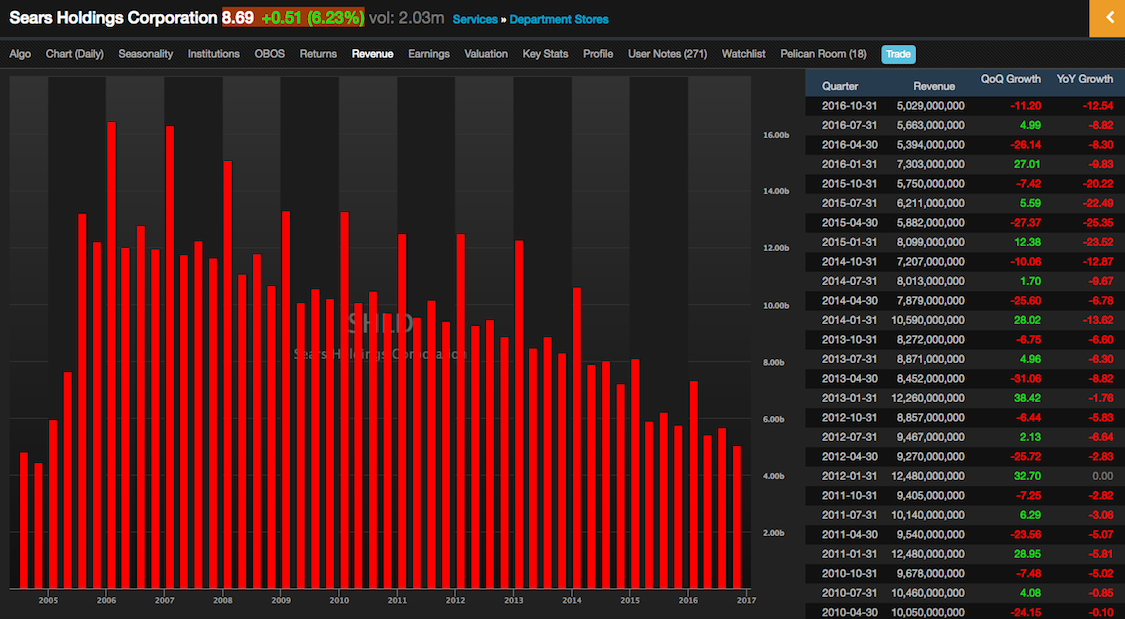 These losses are caused by disastrous same store sales — which recently dropped by 7.4% (-10% at Sears and -4.4% at Kmart)
The majority of Sears' debt is coming due in 2020, at which point the bedraggled retailers will likely be put to rest.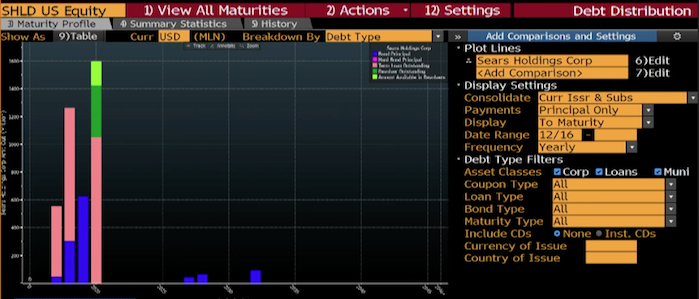 Source: Bloomberg
In a statement on the loan, Sears CFO Jason Hollar said: "As Sears Holdings has consistently shown, we will take actions to adjust our capital structure, generate liquidity, and manage our business to enable us to execute on our transformation while meeting all of our financial obligations. This new standby letter of credit facility further demonstrates that Sears Holdings has numerous options to finance our business strategy."
In addition to lending money to Sears, Eddie is also providing REIT spinoff, Seritage Growth Properties, with a $200 line of credit.
Anyone else want some money? Eddie is in a generous mood.
Content originally generated at iBankCoin.com
The post Sears Kept Alive by its CEO, Eddie Lampert, Again appeared first on crude-oil.top.