Beto O'Rourke's is down two aides – one of whom was a self-described "central part of" his 2020 campaign for president, according to BuzzFeed. 
According to BuzzFeed News:
A top adviser to Beto O'Rourke, Becky Bond, has split with his campaign, an O'Rourke spokesperson confirmed.

Bond, a longtime progressive activist and organizer known for her work on O'Rourke's 2018 Senate bid against Republican Ted Cruz, left the campaign along with her deputy Zack Malitz. Malitz worked closely with Bond on Sen. Bernie Sanders' first presidential campaign in 2016.
It has yet to be seen if this will slow the momentum of the former Texas congressman who fantasized about murdering children and wrote weird furry poetry about a ball-buffing, butt-shining, ass-waxing cow that provides "milky wonder." 
The Song of the Cow, a poem by @BetoORourke aka Psychedelic Warlord, circa 1988 (via @WeldPond and @josephmenn) Not telling you who to vote for but this will be the national anthem if Beto wins. pic.twitter.com/HjV9JzxlZB

— Andy Greenberg (@a_greenberg) March 15, 2019
Perhaps they just didn't connect with the skateboarding, dabbing, ex-hacker failing miserably with a "how do you do, fellow kids?" campaign to woo progressive voters. Or perhaps they were fired after O'Rourke recruited as his campaign manager veteran Democratic operative Jen O'Malley Dillon, who served in top leadership roles for Barack Obama in 2008 and 2012, according to BuzzFeed. 
O'Rourke spokesman Chris Evans did not address the reasons for the departures, or whether Bond and Malitz left voluntarily – only that they worked for O'Rourke during his 2018 Senate race and served on a "temporary" one-month basis. 
Evans said that Bond and Malitz, who worked for O'Rourke during the 2018 Senate race, only served as employees the campaign in a "temporary" one-month basis. Democratic operatives who have worked with Bond this year say she considered herself a central part of O'Rourke's 2020 operation.

In a statement about her and Malitz's departure to BuzzFeed News, Bond said it was "time for us to move on to other challenges." –BuzzFeed
"Launching a presidential campaign without a big staff or even a campaign manager was no easy feat and it took everyone pitching in," said Bond. "We're proud to have been part of the team of deeply dedicated staff and volunteers who nearly pulled off a historic upset in the 2018 Texas Senate race and broke records launching Beto's campaign for the presidency."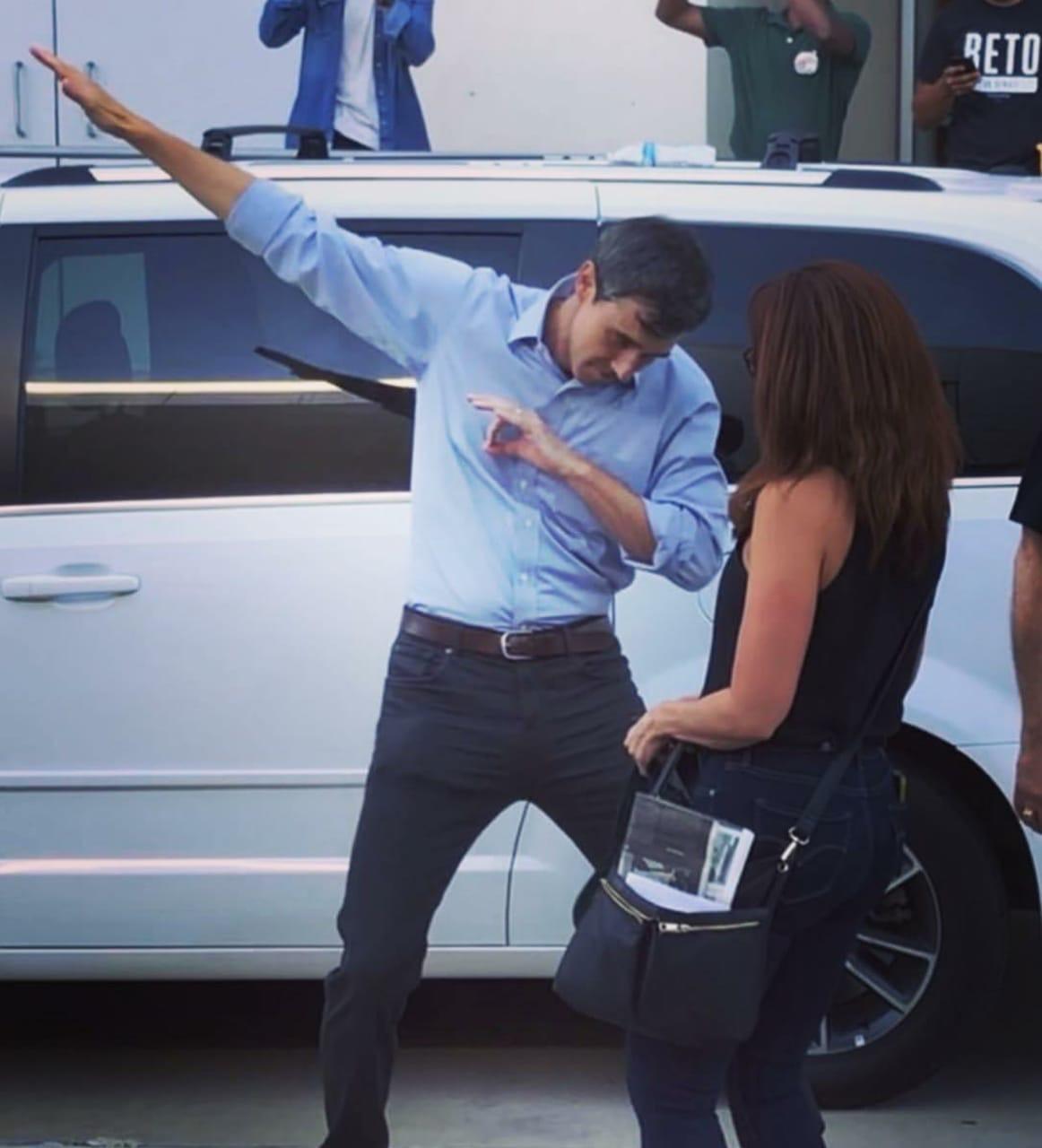 According to Evans, the two remain "volunteers" for the O'Rourke campaign. 
In short, BuzzFeed is reporting mixed messages following their departure, or downgrade, whichever the case may be. 
"They were not only instrumental to the historic Texas Senate race but they agreed to help get us off the ground in this monumental undertaking of running a grassroots campaign for president in every part of the country," said Evans in a Saturday statement. "Becky and Zack remain close friends of the campaign, and true to form, they have already joined our army of grassroots volunteers who are signing up for shifts and committing to electing Beto president."
Bond is a well-known organizer in progressive circles, serving as political director of CREDO, a San Francisco-based activist group that aimed to push Obama to the left during his administration, before joining the Sanders campaign in 2016. On that race, she and Malitz helped build the Vermont senator's "distributed organizing" program, which aimed to build volunteer leadership networks in areas of the country where the campaign lacked staff.

She and Malitz committed to support O'Rourke's team in 2020 at a time when some progressives, including a handful of Sanders allies, were critical of the Texas congressman. Several of Sanders' former advisors still work for O'Rourke. –BuzzFeed
Meanwhile, enjoy some of Beto's poetry: